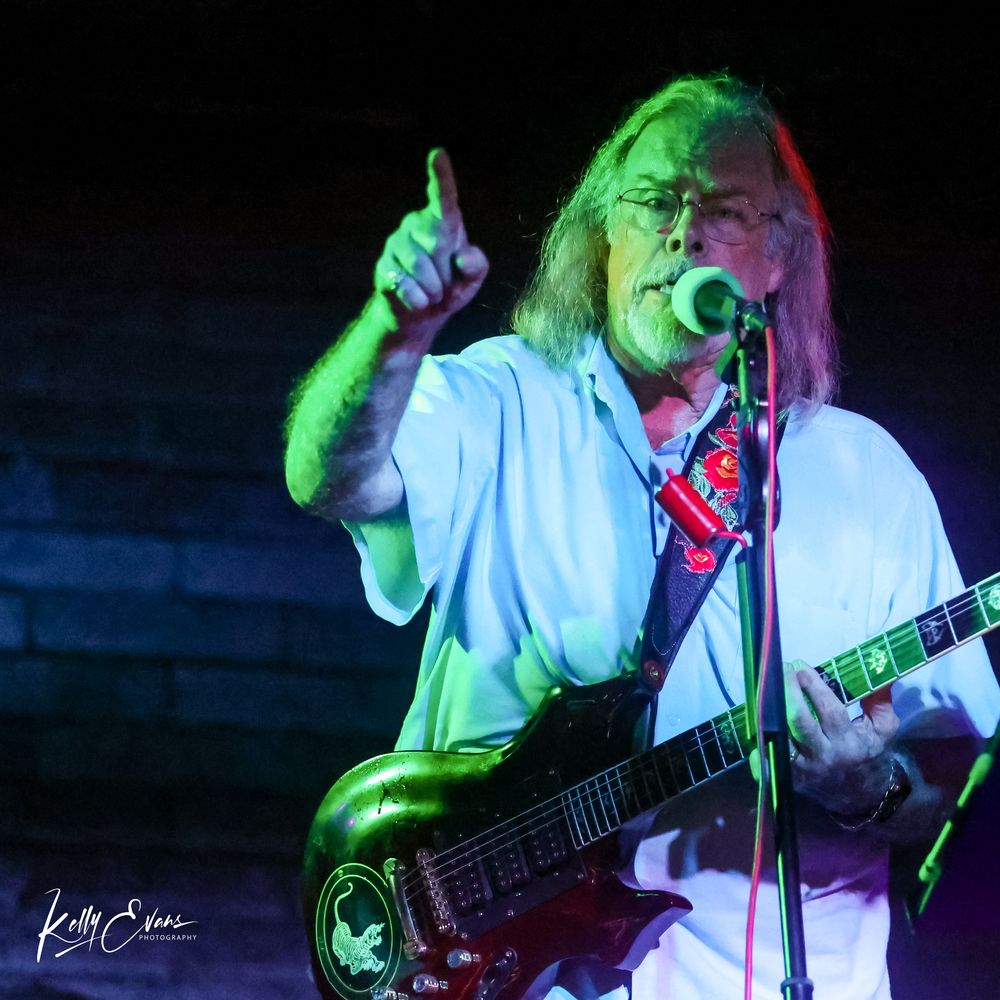 Steve Bassett - Guitar, harp, vocals
Bio:
Playing guitar since 7, Steve majored in Music Composition (when not following the Dead around).
Steve enjoys a wide range of music: folk, rock, blues, jazz and classical.
Steve plays guitar, harp, bass, piano, ukulele and loves to collaboration that the Steve Bassett Band affords.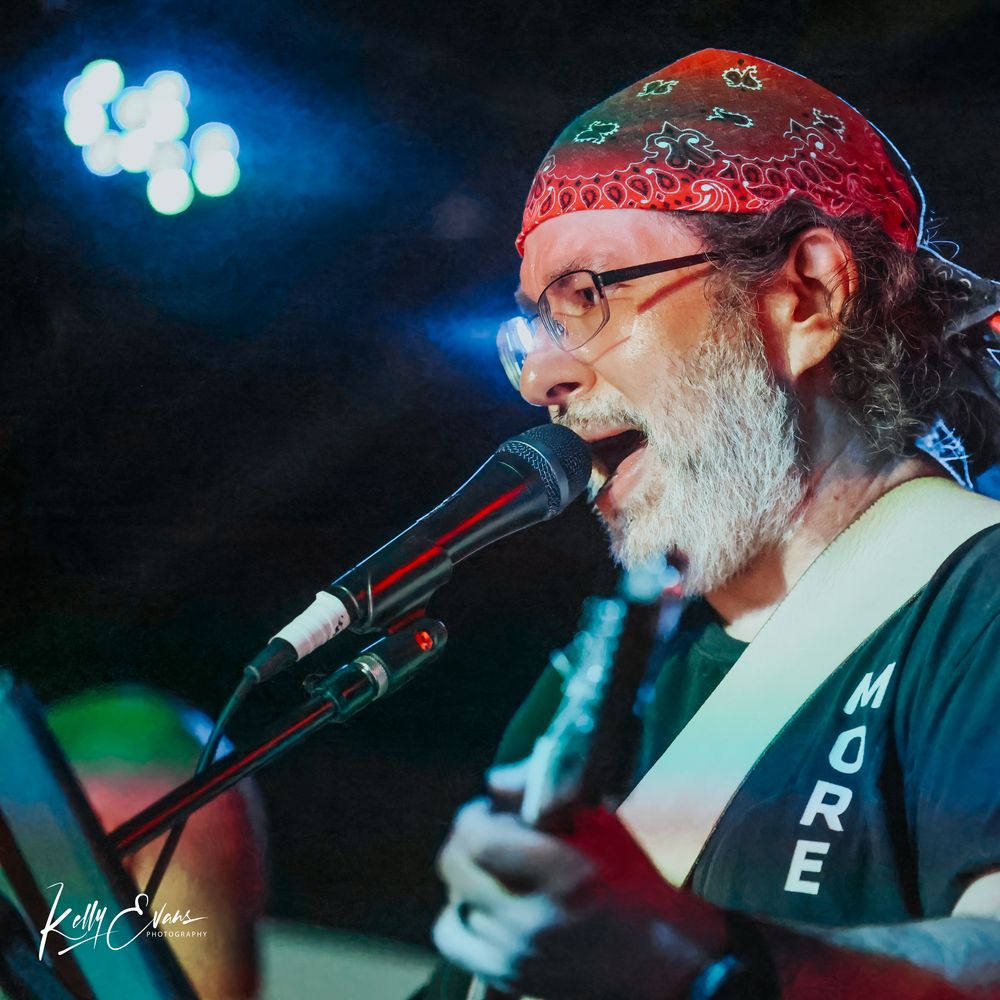 Lou Vitela - Guitar, vocals
Bio:
Lou is a sophisticated artificial intelligence placed in a human-shaped container that is inexplicably designed to look like a middle-aged white man. Lou's designer -- whose identity remains a closely guarded secret -- loved blues and guitar so was sure to compile those capabilities and feelings in to Lou's operating system. Why build such a device as Lou? Surely such technology could be used to create some world-saving piece of equipment. The answer is a mystery to everyone, including Lou. If anything, perhaps Lou is a sign that not everything that can be done should be done.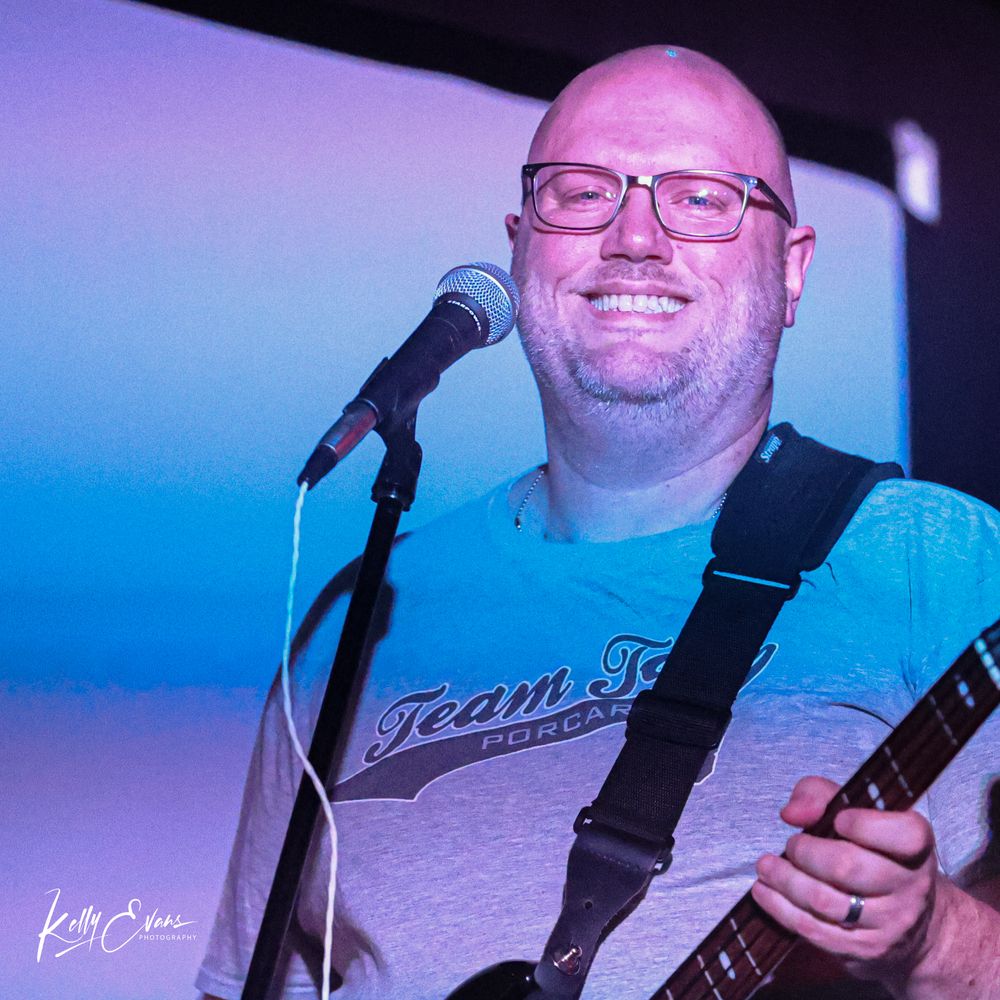 Jody Ware - Bass, Vocals
Bio:
Jody, who likes others to write his bio, is a very happy bass player, as you can see from his photo.  It is difficult to express how happy he is when playing bass, but let's just say: very very ha-a-a-appy!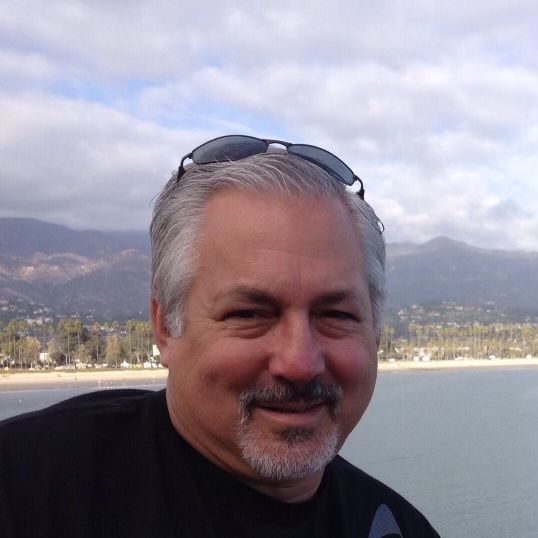 Marc Finley - Percussion
Bio:
Marc has loved drums his whole life. He began playing at 11 and was in a SoCal garage band by 14. Rock and roll has always been his primary focus and is very familiar with what we now refer to as classic rock.  
Over the years Marc has developed a knack for taking older drums and refreshing them, making them sound new and vibrant. Classic and unique drum kits, snare drums, cajons and congas are his favorite to play and gig on. Marc loves creating the rhythmic grooves that get your toes tapping and head bobbing. 
Over the years he's played with numerous cover bands and original rock bands and performed all along Utah's Wasatch Front. Currently he's playing Grateful Dead and great classic rock tunes with The Steve Bassett Band.